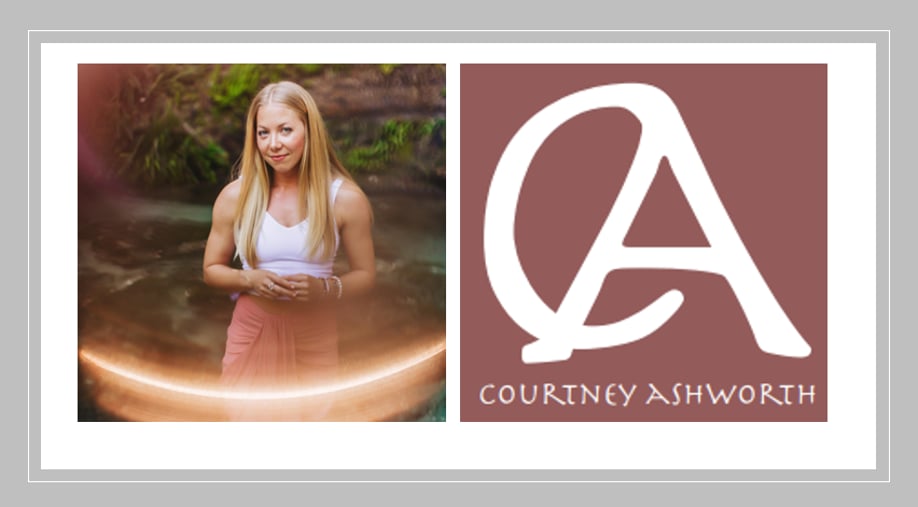 I am a wife.
mama
. daughter. sister.
law enforcement officer.
student of life.
adventure-seeker.
guac-loving. fitness junkie.
I am a recovering Type-A, perfectionist, over-achieving, people-pleaser.
Leaning into a life of balance.
The long version: Coming from a family history of mood disorder, my battle with anxiety started young and only became more debilitating into my teen years. My strategy to maintain a sense of control in life quickly turned into an endless striving for perfection, over-achiever mentality, and always seeking the approval of others. What I didn't realize was that I was actually totally out of control.
Seemingly overnight, I hit a wall. I became plagued with brain fog, low energy, mood swings, and at the worst of times panic attacks.
Struggling to find normalcy, I turned to conventional therapies and medications for many years, which only resulted in complex side effects that only complicated and deepened my symptoms. I became hopeless. While everything looked great on the outside, I felt lost and isolated, in a world that was supposed to be more connected than ever before.
It was my husband, a 20-year law enforcement veteran himself, who ultimately encouraged me to start looking within: to use my intuition, analytical mind, and problem-solving skills to find my own solutions.
I had never considered being my own health advocate, but I was exactly what I needed.
I finally found peace by learning to support my mind and body through food, movement, rest, and tuning into an intuitive spiritual practice. Over time, my life began to open up and I felt more like my true self; I began to feel naturally calmer, happier, and more alive.
Whether it's about learning when and how to say 'no', balancing hormones and gut microbiota, or some combination, I am confident I now have the resources within me to live a life full of vitality.
As I healed, I became increasingly curious and passionate (okay, obsessed) with researching the science on optimizing both mental and physical well-being. I uncovered therapeutic diets to help support my family's relationship to food, adaptogens to support more stressful times in life, and exercise and recovery modalities that helped us become more physically fit and resilient.
This all came together with the birth of my daughter. My journey to motherhood shook me to the core.
From natural labor, to 2+ years of breastfeeding, I grew deeply aware of the power of nourishing my body, not just to cure or fix dis-ease, but to sustain life full-of-ease for both me and my family.
As I look into my daughter's eyes, my promise to her is to model total well-being, and provide her the tools to create wellness within her own life. She has taught me that wellness is not a destination but a journey (cliché, but so true!!)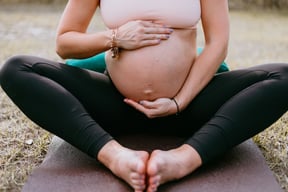 I know firsthand as a mama, wife, and public servant, that most of us find it easier to care for others, leaving self-care on the back burner. I believe it is only when we feel nourished and supported that we can create the space from which to be "Fit for Duty", and serve from our highest capacity, regardless of what roles we fill in life, or who we are here to serve.
I decided to become a coach, to support others in the way that my husband supported me in my darkest of times. It's my job now to remind you of what is possible in your life; to put you back in the driver's seat and support you in uncovering your unique healing solutions.
I combine my understanding of the research, with a deep belief that our bodies, our own inner guidance, and nature are our best sources of information.
I believe our greatest struggles can only be resolved by going within.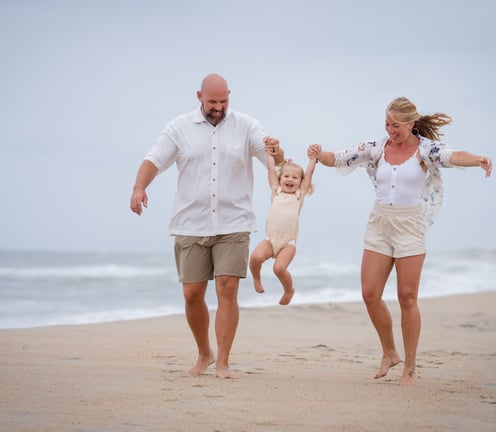 I support women (and men) who are looking for balance in a world that no longer prioritizes it. My clients include busy moms and families that want to feel confident in the choices they are making to support their physical and mental wellness. My clients are so damn ready to learn how to optimize their mental, physical, and spiritual wellness.
It is my mission to support people who are crazy about bettering their lives, so we can collectively make the world a better place.
Imagine feeling energized about life again, passionate about both your work and home life. Feeling a sense of balance, and being able to stay engaged, focused, and calm when interacting with other people (including your kids!)
Imagine a sense of genuine confidence in your own body's abilities, and feeling empowered in how you care for yourself - in body, mind, and soul.
I personally believe there is no greater experience than that of sharing in celebration as someone overcomes a struggle they previously accepted as status quo, and I would be honored to have a conversation with you to find out if working together is a right fit. Click below to find a time on my calendar for a free discovery call.
Education & Training:
ADAPT-Functional Health Certified Health Coach
Bachelor of Arts in Sociology
Minor in Leadership Studies
Certified Law Enforcement Officer - State of Florida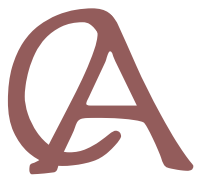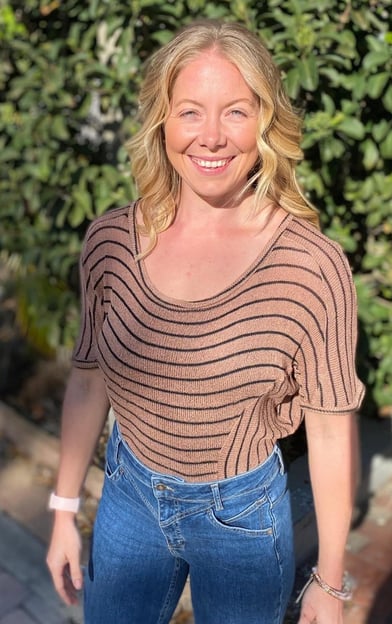 As a sociologist and former law enforcement officer, I have a combined 12 years of education and real world experience, and have supported individuals and families facing a multitude of concerns and crisis, including mental illness, addiction, domestic violence, and codependency. It is through these experiences I came to understand that the health of the collective and of the individual is deeply interwoven, and that a life full of wellness, peace, and ease is within reach for every body.