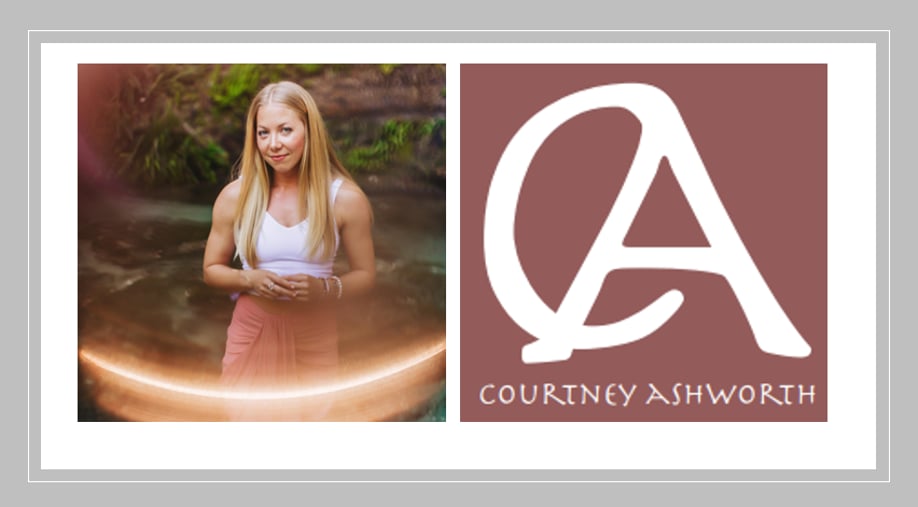 If you've landed on this page, that means we are ready to begin working together
Curious about my training and certification? Check these links below:
I'm honored you're here, and wanted to give you some idea of what to expect.
Health coaches guide clients in building self-awareness, breaking limiting beliefs, getting clear on what is desired, and creating and maintaining new behaviors.
Modern technology provides access to a sea of health information – more access than ever before. But if information was all it took, we could all google our way to feeling amazing and living our #bestlife … Am I right?! The truth is, becoming and staying well comes down to learning how to apply that information to your own dynamic life.
Together, we will focus on the simple steps that will dramatically move the needle.
I know that 'healthy' is different than vitality. My clients come to me looking to create optimal wellness in their lives. This doesn't come easy; what makes health coaching so powerful is the focus on providing deep support for cultivating and sustaining lasting behavior change.
I provide my clients with resources, space to connect with their intuition, and tools to learn their body's unique language of wellness, so they leave feeling empowered and confident.
Got more questions?
Yeah, I get it ... As a Virgo moon, I always have more questions too ... below are some common FAQ, and feel free to reach out to me directly for anything not answered here.
+ IS HEALTH COACHING FOR ME?
Health coaching is great for anyone inspired to make changes in their life, no matter where you are in the process (from stuck on where to begin, all the way to maintenance and ready for the next challenge, or just looking for accountability to help navigate obstacles). As a health coach, I provide you with the space to sort through your unique challenges and help you identify goals, and solutions that work for you.
We all know change is difficult, working with a coach can streamline your progress, making it less challenging (and more fun!)
+ WHAT TYPES OF PEOPLE DO YOU WORK WITH?
I am trained in a Functional Health aligned program, which allows me to work with a wide spectrum of areas of health.
I specifically enjoy working with individuals around any of the following areas: mental and emotional well-being, brain fog, low energy, hormonal health, sleep optimization, body awareness, stress management, pregnancy, postpartum, breastfeeding, personal clarity, and/or life balance.
+ Will you prescribe a diet program for me?
No. We can absolutely work together on practices for adopting more intentional habits around food. However, in my experience working with clients, my own family members, and dedicated hours of research, it is my deep belief that diets are harmful for our mental, physical, and emotional health.* The biggest food-related concern is more often one's relationship with food. We live in a society shaped by diet culture, worshiping fad-diets with little scientific backing, despite clear evidence showing diets are not sustainable and do not lead to health. Research does show benefit to refocusing effort to mindful eating, self-compassion, and body awareness. We can work on goals focused on adding foods you enjoy eating that are whole, nourishing, and that your body responds well to. My training in ancestral nutrition has allowed me to understand the importance of seeing food as information that changes gene expression, hormones, microbiome, and brain chemistry.
If you are looking for an elimination diet, detox, fad diet, calorie counting, etc., I suggest finding a coach who specializes in weight loss.
*Certain situations to address things like SIBO, IBS, or extreme weight concerns call for therapeutic diets (typically prescribed for a specified period of time by a Doctor or Registered Dietician) Health Coaches can support people working with Registered Dieticians to adhere to prescribed protocols.
+ WHAT'S THE DIFFERENCE BETWEEN THERAPY AND COACHING?
Therapists and Coaches are both trained in the art and science of facilitating behavior change and helping clients enhance decision-making, explore emotions, values, and strengths, and make better use of their resources.
The main differentiator is in education, licensing, and scope of practice. Therapists are licensed to work with clinical in nature distress and concerns, wherein coaches work with non-clinical distress.
I have a clear understanding of my own scope of practice, and will not take the place of a therapist. If at any time working together, I determine my client has needs that would be better addressed by a therapist, I have a network of referrals to help them navigate to appropriate treatment. In certain situations, clients can benefit from working simultaneously with both a therapist and a coach, if this can co-exist for you (IE you are making progress in both coaching and therapy) then I am happy to have a conversation about continuing to work together.
+ DOES A HEALTH COACH TELL ME WHAT TO DO?
Nope! I am not the donut police ... As your coach, I challenge you, support you in attaining goals, provide guidance in breaking through limiting beliefs, and we co-create action plans that generate forward movement. I put you in the driver seat of the entire process so you can learn to take ownership over your life.
+ WHAT IS "FUNCTIONAL MEDICINE" AND WHAT DO YOU MEAN BY "FUNCTIONAL" HEALTH COACH?
Functional Medicine is a systems biology-based approach, which looks at root causes of disease, seeing symptoms as a sign of something deeper, instead of placing a drug or band-aid on the symptom. This approach appeals to me because of my analytical and investigative nature. Treating a symptom with a pill or procedure was never a good enough answer for me. Functional Medicine looks to more complex solutions like addressing inflammation, nutrition, sleep, stress, and environment. While these solutions may seem more overwhelming at first, they tend to lead to greater results of overall health that is more sustainable. This is where a health coach can come into play: to help break down changes, making the process less overwhelming.
Although I am not trained to practice medicine, I have received intensive education in ancestral health, and devoted hours of research to gain a clear understanding of the effects of stress on our mental and physical health, the microbiome, brain health, mindfulness, and mind-body techniques. This understanding gives me a powerful lens for working with both clients and practitioners.
+ WHAT HAPPENS IF I WANT TO TERMINATE THE CONTRACT BEFORE THE PACKAGE ENDS?
Since I believe coaching is most successful when both the coach and client are fully engaged in the process, I would never make a client use sessions when they no longer want to be coached. (Our contract is NOT binding). Once we begin working together, our agreement will include instructions on how to cancel, and any unused sessions would be fully refundable to you.